Here is an illustration of Cameron Carpenter for this week's New Yorker magazine. It's always a blast to learn about interesting people that I am lucky enough to illustrate. Cameron Carpenter seems like an amazing organist and performer. Thanks Max for this fun job.
"CLASSICAL MUSIC ORGAN DONOR"
May 4
Cameron Carpenter, a young superstar of the organ, is continuing the Virgil Fox tradition, in which flamboyant presentation goes hand in hand with unquestioned virtuosity. He comes to New York to perform on the fine Schantz instruments at the Church of St. Vincent Ferrer.
Also, here is a double-page spread illustration in this month's Harvard Business Review for an article titled "Envy at Work"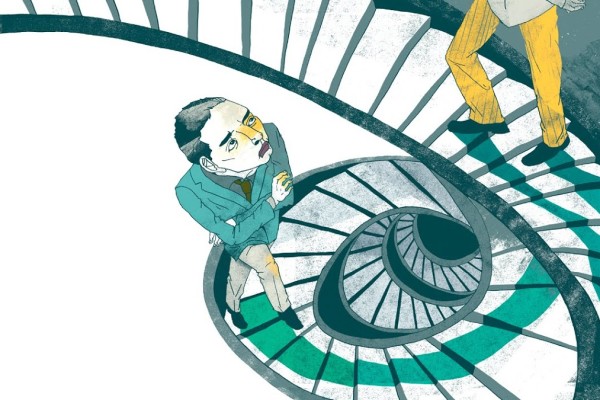 Kim Rosen
From the article:
"Envy damages relationships, disrupts teams, and undermines organizational performance. Most of all, it harms the one who feels it. When you're obsessed with someone else's success, your self-respect suffers, and you may neglect or even sabotage your own performance and possibly your career. Envy is difficult to manage, in part because it's hard to admit that we harbor such a socially unacceptable emotion. Our discomfort causes us to conceal and deny our feelings, and that makes things worse. Repressed envy inevitably resurfaces, stronger than ever."