This Friday, March 4th, is the awards presentation and gala for the Society of Illustrators 53 Advertising & Institutional Categories, and Calef Brown and Chris Buzelli will be two of the featured artists.
Calef's selected piece was created for The Exquisite Corpse Adventure, a collaborative chapter book created by a group of writers and illustrators for the Library of Congress. You can see Calef's chosen piece in chapter 15 of the online book. While there, you can peruse the book and see more of Calef's work in other chapters, too.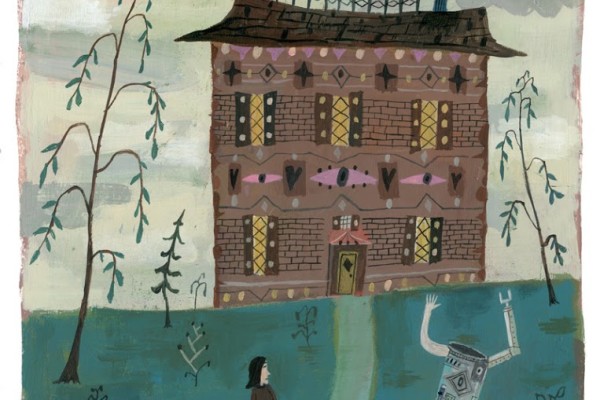 Calef Brown – "The Gingerbread House", illustration for The Exquisite Corpse Adventure
Chris Buzelli has 5 pieces in the show, including his cover illustration for Paul Mark's Mirage Cartography CD (winner of the Gold in the advertising category), M44, Macy's Flower Show 2010, Mariachi, and Future Visions.
Chris Buzelli – CD cover for artist Paul Mark's album "Mirage Cartography"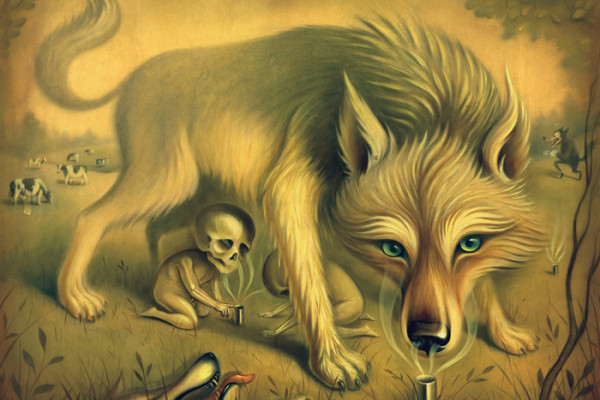 Chris Buzelli – "M44"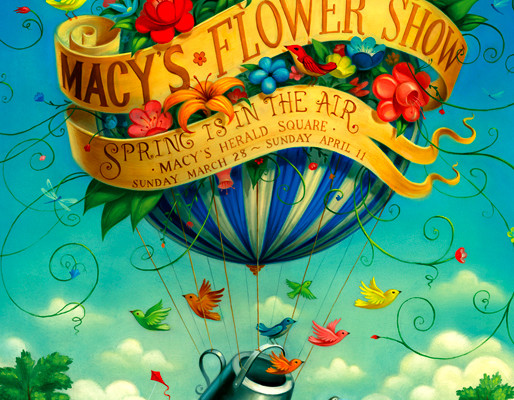 Chris Buzelli – "2010 Macy's Flower Show"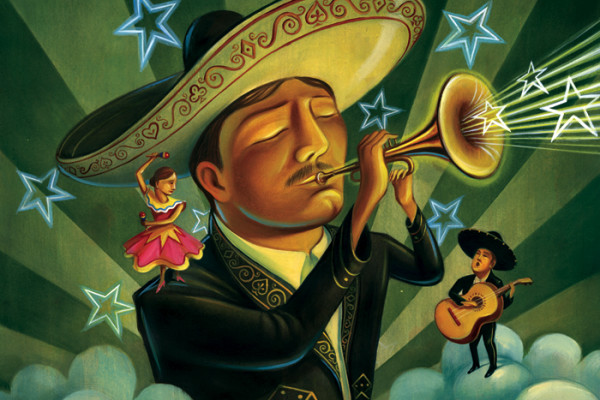 Chris Buzelli – "Mariachi" from MGM Viva Festival posters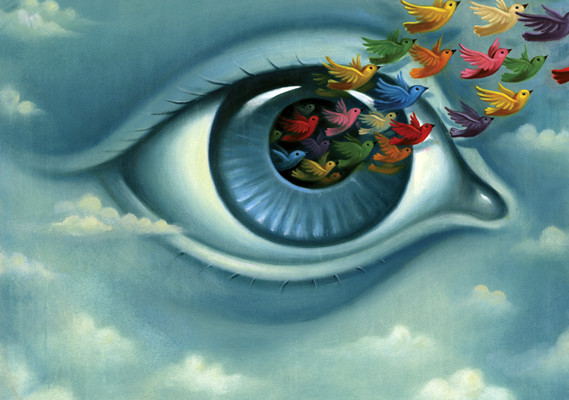 Chris Buzelli – "Future Vision"
Congratulations, guys – amazing work!