Cathie Bleck illustrated this book, One Hundred Years of Solitude, which is part of an ongoing best selling classics leather bound series that Barnes and Noble has been doing for over 5 years. Cathie also illustrated Dante's Divine Comedy in that same series.
Cathie worked with Jo Obarowski and Patrice Kaplan who are the star Art Directors at Barnes and Noble. Jo discovered Cathie's work at the New York Book Fair a few years ago when she saw her then new book Open Spaces (which you should also check out!)
Check out progress images and sketches from Cathie's Drawger page.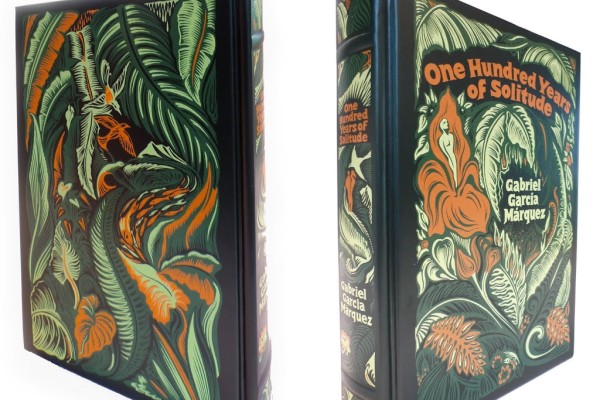 Cathie Bleck illustrates the cover of One Hundred Years of Solitude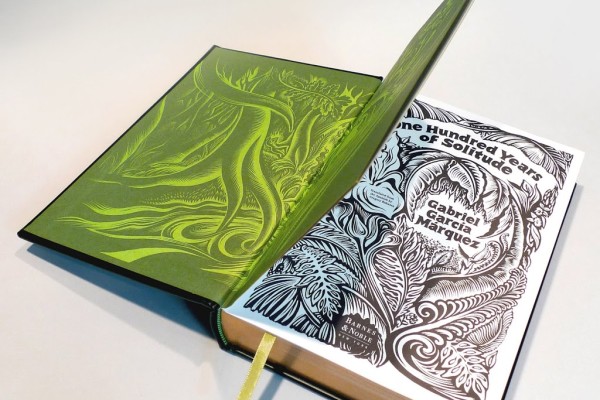 Cathie Bleck illustrates the inside cover and opening page of One Hundred Years of Solitude