Calef Brown's illustrations were found gracing the pages of Julia Rothman's new book called Drawn In: A Peek Inside Favorite Artists' Private Sketchbooks. The 192-page book, which features sketchbook pages and a short interview with each of the 44 artists included, just launched and is available through Amazon.com
more info after the images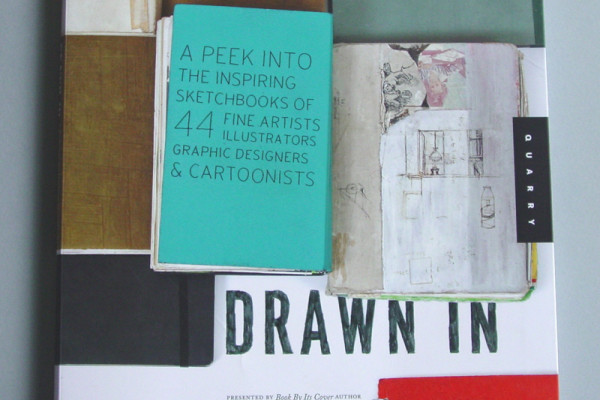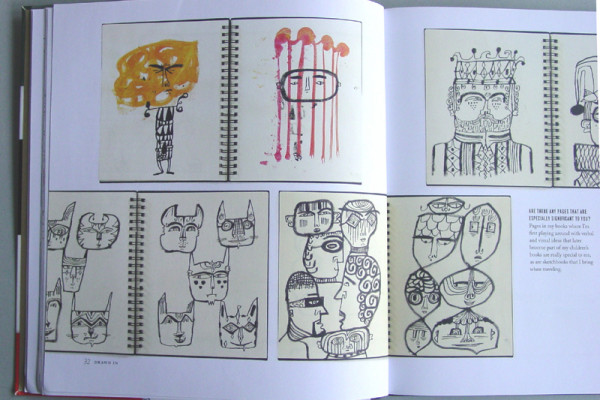 Calef Brown illustrations in Drawn In
From Amazon.com:
Product Description
This book shares large full-color images and profiles each of the amazingly talented artists that discuss their sketchbooks and how they use them.
People are fascinated by artist's sketchbooks. They offer a glimpse into private pages where artists brainstorm, doodle, develop and work on ideas, and keep track of their musings. Artists use these journals to document their daily lives, produce their initial ideas for bigger projects, and practice their skills. Using a variety of media from paint to pencil to collage, these pages can become works of art themselves. They often feel fresh and alive because they are first thoughts and often not reworked. These pages capture the artist's personalities along with glimpses of their process of working and inspirations.
See inside the sketchbooks of artists Jessica Hische, Mike Perry, Jen Corace, Matt Leines, Jill Bliss, Camilla Engman, Anders Nilsen and many more.
About the Author
Julia Rothman has illustrated books, bed linens, wallpaper, fabric, ceramics, subway advertisements and much more. She is part of the award winning design company ALSO and has a popular blog about beautiful art books called Book By Its Cover. She also co-authored The Exquisite Book which NPR called "fantastically quirky". Julia lives and works in Brooklyn, NY.