Cathie Bleck's rendition of the mythical creature Krampus is yet another example of the evolution of her work. This particular piece is for a fun group show "Krampus" in Chicago at Curly Tale Fine Art, running from December 3rd, 2011 until January 31st, 2012. Other fellow artists will be joining, including our very own Chris Buzelli with his version of the beast.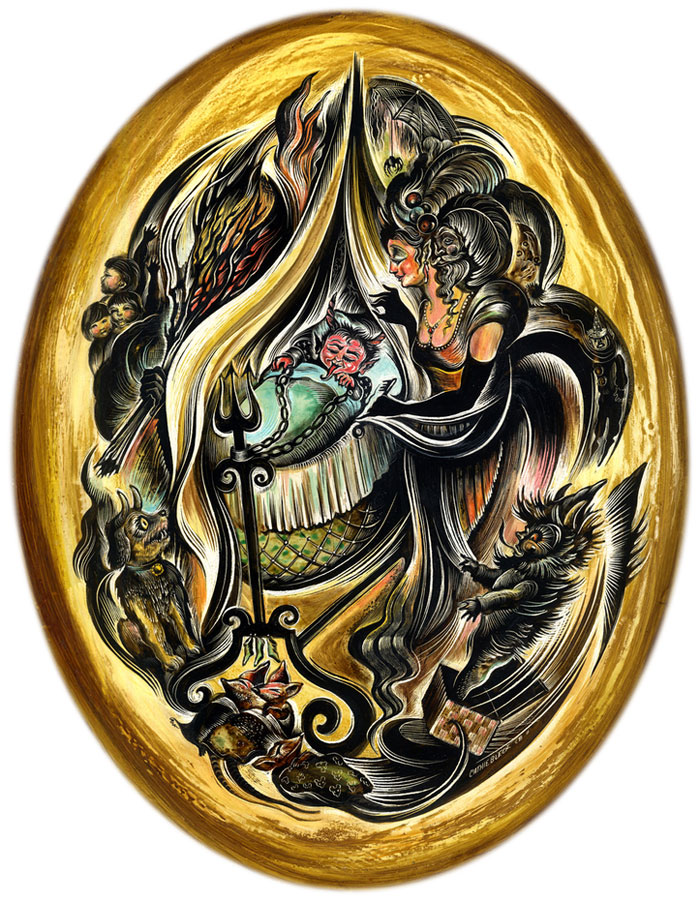 Cathie Bleck – "Krampus"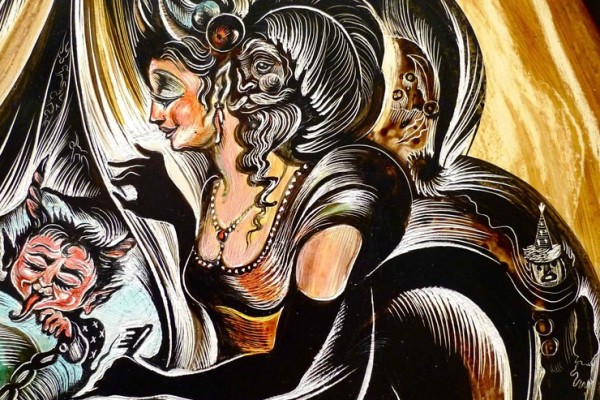 Cathie Bleck – "Krampus" detail
Below are some of the very interesting references Cathie used for her piece – you can read more about the design process at Cathie's Drawger page.