This is a new piece by Joel Nakamura, and it is his interpretation of "Baku". Baku are Japanese supernatural beings that devour dreams and nightmares, and they have a long history in Japanese folklore and art.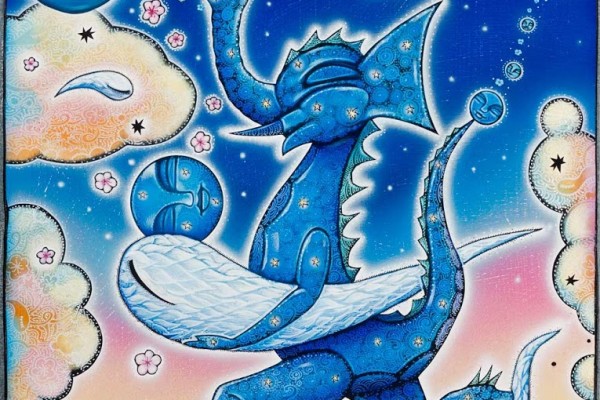 Joel Nakamura – Baku
Joel donated prints of this piece and a miniature painting to be auctioned at an event called Hanami After Dark, which benefits TOMODACHI, an initiative led by the U.S.-Japan Council in an ongoing effort to support Japan's recovery from the Great East Japan Earthquake. The event is one of many taking place during the National Cherry Blossom Festival in Washington, DC.