Below, Charles Glaubitz describes a technique for combining digital and traditional illustration, as he teaches it in his Digital/Traditional Illustration workshop…read more about how he created this illustration of a stomach ache: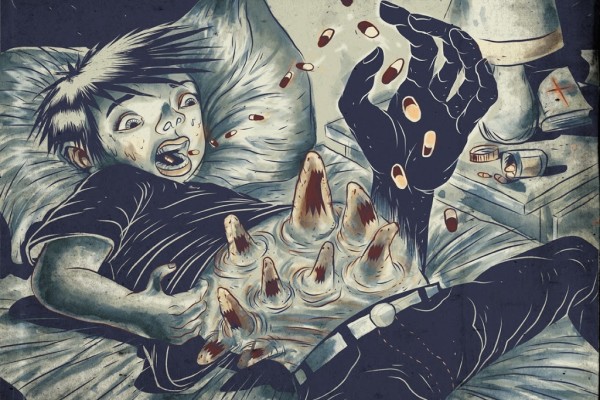 Final Art Digital mixed media
The illustration was created for my digital/traditional illustration workshop in my studio in Playas De Tijuana, Mexico. Students learned how to digitally ink an image in Manga Studio, make hand made textures and traditionally inked shadow and light. Then it is all merged into a single image.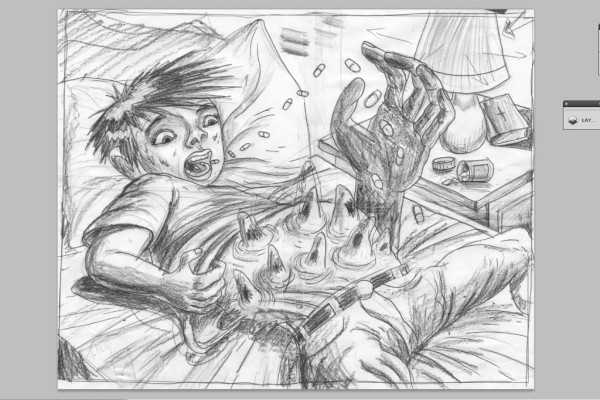 Sketch, light and shadows pencil on bond paper with scotch tape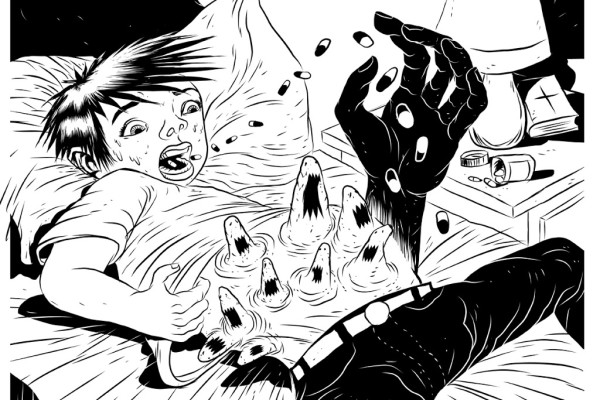 Black and white drawing
The above image is the inked image in Manga Studio. In Black and white at 600 dpi then exported into photoshop.
Shadow drawing in sumi ink on paper
The above image is sumi ink on bristol, later scanned and combined with the black and white image in Photoshop, where other paper and hand made textures are scanned in and incorporated into the image.