Martha Rich had the pleasure of working with Brisbane-based visual communication consultancy shop, designfront, to collaborate on their annual client holiday gift. This year, the gift was a limited edition of tea towels featuring original illustrations based on all things Brisbane / Queensland. Martha had a lot of fun working on this project, and we were super happy with the way it turned out. In fact, we just received our very own tea towels from designfront, and we think they're too fabulous to use!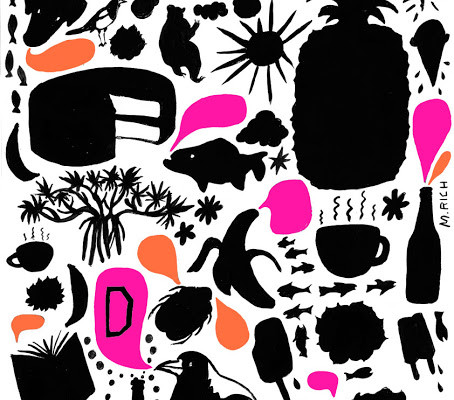 Martha Rich – Brisbane, Queensland illustration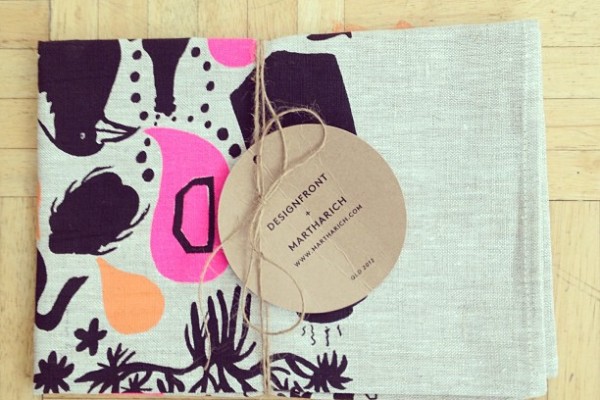 Martha Rich – Tea towel for designfront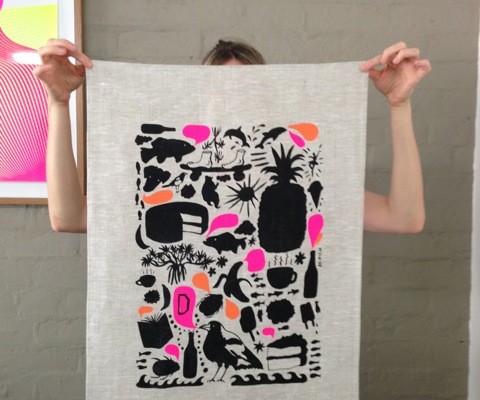 Martha Rich tea towel – photo by designfront – thanks!