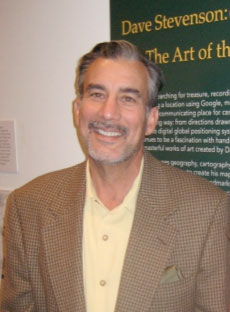 Born and raised in the Sonoma Valley, Dave studied advertising design in Denver, Colorado. After college, he worked as a graphic designer and art director in Sacramento, California, for four years and then three years as a packaging designer in San Francisco. Dave has been a freelance map and wildlife illustrator for over 20 years, regularly working with clients such as National Geographic Magazine, Lindblad Expeditions, Robert Mondavi Winery, Sierra Nevada Brewing Co., Microsoft and the Walt Disney Family Museum, among others.
In recent years, Dave has returned to his package design roots by providing hand lettering and illustration to label systems by notable design firms such as Auston Design Group, Sterling Creative, and Cult Partners, to name a few.
His work, primary map illustrations, have appeared in How magazine, Print, Art Direction and Communication Arts. He has received numerous awards, including a silver medal at the New York Art Directors Club and a silver award at the San Francisco Society of Illustrators.