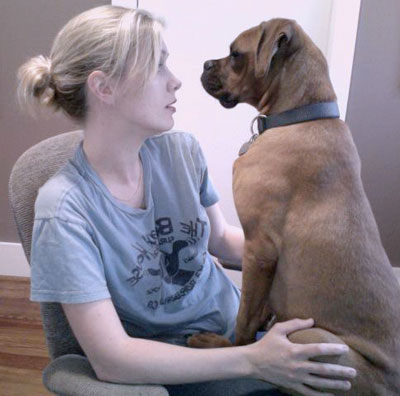 A Kentucky native, Lucie Rice got an early start in the world of illustration. As a young child, she was writing and illustrating her very own publication, an 8 page monthly magazine all about celebrity dogs and cats. She had just one subscriber, her ever supportive granny. Unfortunately, she did not recognize her true calling for many years, and many student loans later. After receiving an undergraduate degree in painting and sculpture and spending a year living in the woods, teaching forestry and paper making classes, she finally got it. One Master's degree in illustration from SCAD later, she began her career as a freelance illustrator and designer. Lucie is wholeheartedly passionate about creating whimsical, and occasionally ridiculous, imagery that is appealing to children and adults alike.
Many moons later, she is still big into animals, and loves to bring them to life throughout her work. A few of her clients include Purina, the Grand Ole Opry, Penguin Group, and Simon & Schuster.
She currently resides in Nashville, TN, with her husband and their beloved dogs Lola and Hank.