Martha Rich was commissioned by CNN to create a piece to illustrate the major changes we've gone through since 9/11.
Read more details from our friend Mark Murphy's blog
From CNN.com: CNN commissioned artists to create or choose work to illustrate the ripple effect of 9/11 — the incredible changes we've seen these 10 years as individuals, communities, a nation and a world. We left the idea of "ripple" open to interpretation and received a wide variety of work. We curated them by themes, based on what we saw and the artists' statements. Click through the themes below to view their work.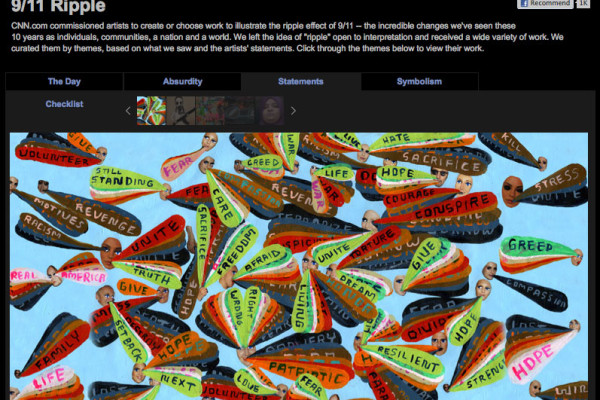 Martha Rich for CNN's "9/11 Ripple"